Jimmy Johnston
Silky smooth voiced Jamie Murray Johnston grew up in Larne, Co. Antrim. Jamies has always been a singer. From an early age he took classical singing lessons which morphed into country and  then Irish music, his real love. Along the way, he began Irish dancing with his sister and went on to become a Champion Irish Dancer!
Jamie has performed all over the world, singing and dancing for audiences proudly representing his country. He is highly fascinated with all things Irish – specifically Ulster's North Coast. The place and its people have shaped not only his musical tastes but almost every facet of his life. Jamie relishes every opportunity to talk of home with people from all corners of the world.
Tom Brandon
Tom Brandon (Ó Dubháin) is an actor, director and singer from Rostrevor, County Down. He trained at the Royal Academy of Music, London & Trinity Laban Conservatoire of Music & Dance.
A fluent Gaelic speaker, he is an original cast member of the Olivier nominated The Choir of Man, and was most recently seen performing with the production in it's West End premiere at the Arts Theatre, London – prior to which he performed in two US National Tours, after 3 sell-out seasons with the show at the Sydney Opera House. He is currently Associate Director for The Choir of Man & also works as a Vocal Director for Celebrity Cruises in Miami, Florida. Tom has also toured the world with Rhythm of the Dance as their lead vocalist.
Matthew Campbell
Matthew studied Music at Queens University Belfast, and his Masters focussed on Musical Theatre in Northern Ireland. Since 2018, he has toured and performed extensively with the Shamrock Tenors as singer, arranger, and multi-instrumentalist (Guitar, whistle, flute, fiddle, drums, bodhran – you name it. If It doesn't move, he'll play it!).  In the past, he worked with Peter Corry – touring Ireland and the Netherlands in his 'Call Of The Celts' show, as well as various other tours and projects.
Matthew has worked with many other respected performers including Malachi Cush, Andrea Begley (winner of the Voice UK), Donna Taggart, Karl McGuckin, and more recently alongside Liam Lawton and Phil Coulter. When he finds time away from the Shamrock Tenors, Matthew is a much sought-after Musical Director and Vocal Coach throughout Ireland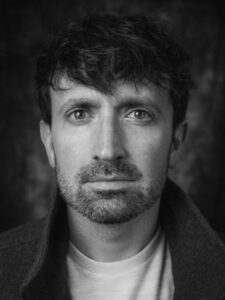 Raymond Walsh
Raymond hails from Belfast, in County Antrim, and is the older brother of fellow Shamrock Tenor, Jack. Winner of the William Lloyd Webber singing trophy, he trained in Musical Theatre at the Guildford School of Acting and spent 8 years performing in musicals across the world.
For 2 years, he was Grantaire in the original version of Les Miserables in London's West End and featured in the All Star Concert version alongside Alfie Boe and Michael Ball.  But there is nothing he enjoys more than singing with the Shamrock boys and the craic that goes with it.
Raymond formed the Shamrock Tenors in 2018 as a platform to showcase the most talented lads he knew in Northern Ireland to the rest of the world.
Jack Walsh
Jack's smooth tenor vocals blend with brother, Raymond, in a way that only brothers can. He and Raymond began singing in musicals together and when Raymond formed the Shamrock Tenors, it was natural that Jack would be an integral part of the group.
Jack earned his BFA in Filmmaking from the New York Film Academy in Los Angeles, graduating in 2014. During this time, he composed the soundtracks to all his projects and completed a musical short film entitled "Not Another High School Musical" which he wrote, directed, composed, choreographed and starred in.
His thesis film, "Grace", shot in troubled 1979 Northern Ireland, screened at Warner Brothers Studios in Los Angeles and was accepted into the Cannes Film Festival Court Métrage in 2016.